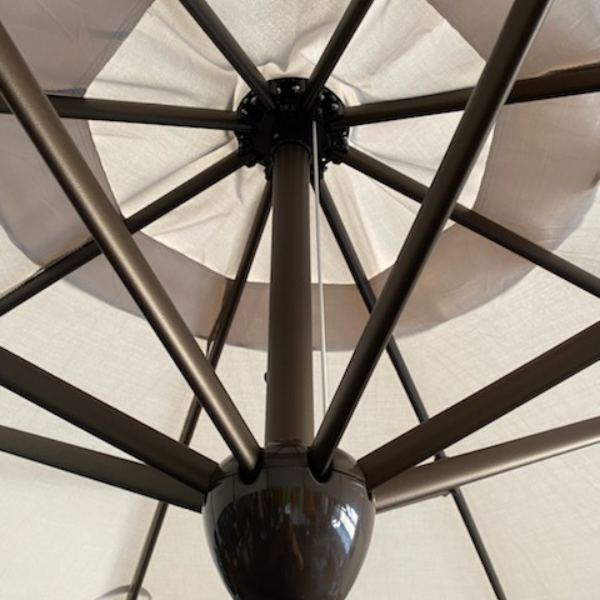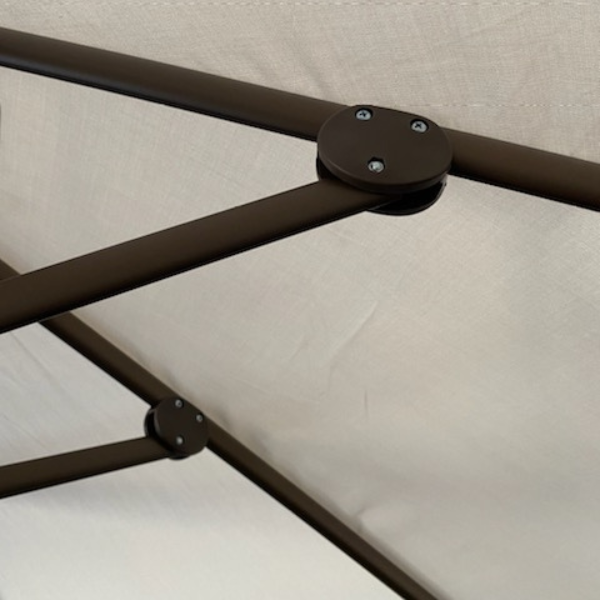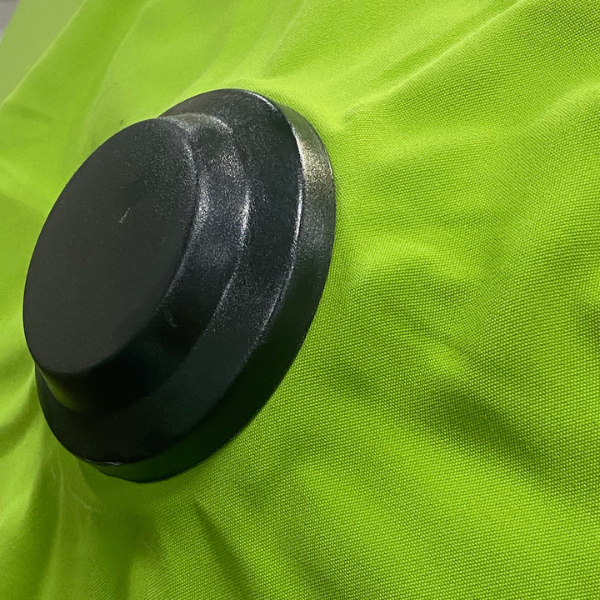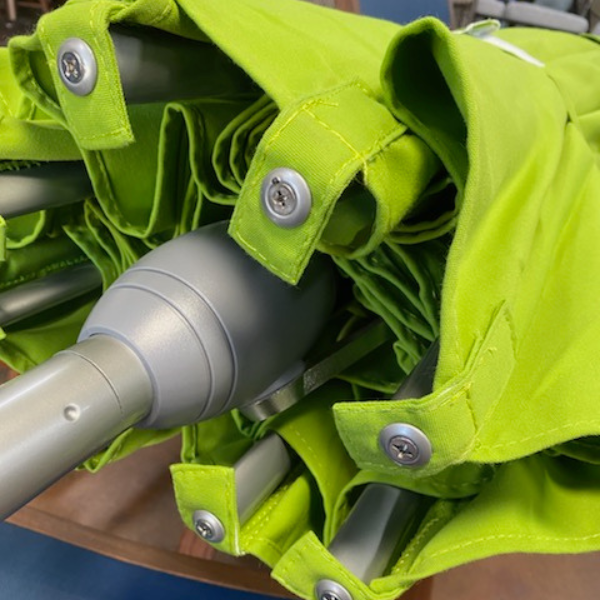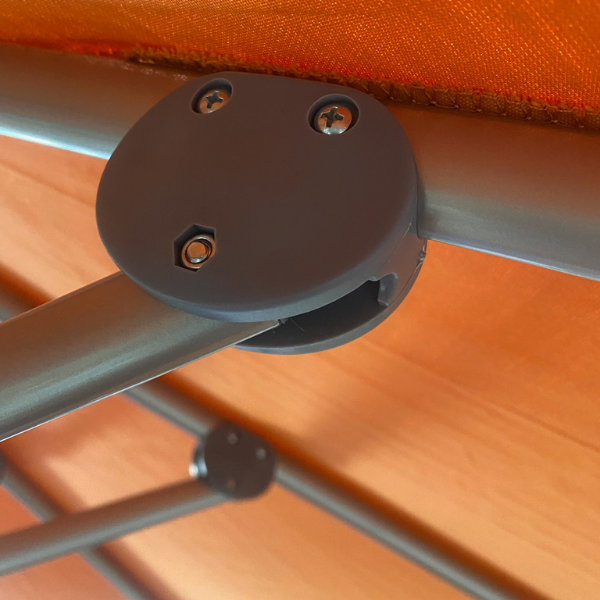 Crank-To-Open 9' Octagon Market Umbrella
The SHaDE Crank-to-Open 9' Octagon Market Umbrella is one of the best values around. These umbrellas are packed full of the same features that you would find on much more expensive umbrellas, but available at a price that makes them much more attractive to consumers. We've eliminated the most common weaknesses seen on many economy market umbrellas. SHaDE Crank-to-open Market Umbrellas are made with all-aluminum oval-shaped tubing and have a sturdy non-tilting frame. The break-down pole makes the umbrella easy to transport, and it screws together (unlike loose-fitting snaps on other umbrellas) for a tight sturdy fit that doesn't wobble or flex.  As always,  the canopy is connected to the frame with quadruple reinforced fabric tabs and stainless steel hardware. The assembly is configured so that any part can be repaired or replaced as needed. These Umbrellas are available in some of the most popular Sunbrella upholstery grade fabrics, for vibrant colors that are guaranteed not to fade in the sun.
All-aluminum oval-shaped tubing
Heavy duty non-fading Sunbrella Solution Dyed Acrylic Fabric
Break-down pole for easy transport
Simple-to-operate cranking mechanism for raising and lowering the canopy
Screw-on canopy points (no snaps) for tight sturdy fit
Quadruple-reinforced fabric tabs
Stainless steel hardware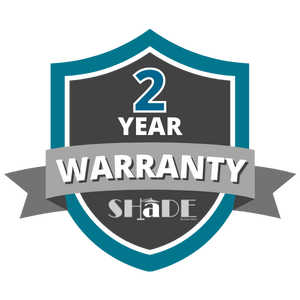 2 Year Warranty (Residential Use)
The Crank-to-Open 9′ Octagon Market Umbrella is backed by a 2-year warranty (non-commercial use only). Warranties are valid from the date of purchase to the original purchaser only.