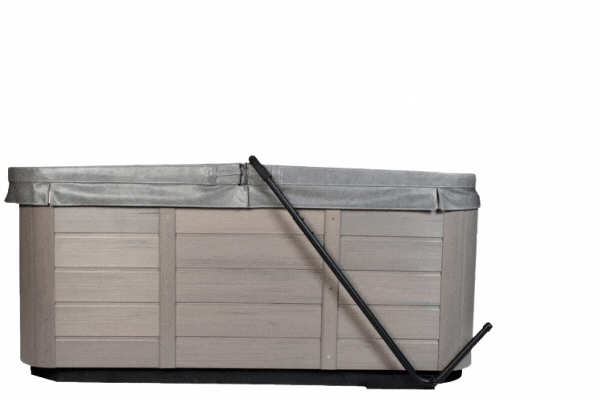 Premium Undermount Hot Tub Cover Lifter
The Cover Rock-It is a superior cover lifter with an elegant yet simple design. It fits most square and rectangle spas up to 100", offering ease of use and affordability. The Cover Rock-It transports the cover effortlessly behind the spa, enabling a view from all sides. The Rock-It reduces cover wear and tear by keeping the cover off of the ground. The powder coated finish and frame strength ensures years of effortless spa cover removal. Equipped with an industry leading 5 year warranty.

Under-spa plates are held securely in place by the weight of the spa.
Easy to install – No screwing into the spa.
When folded down, the cover stows low for open view around spa.
Simple to operate from outside and inside the spa.
Zinc-plated and powder coated finish.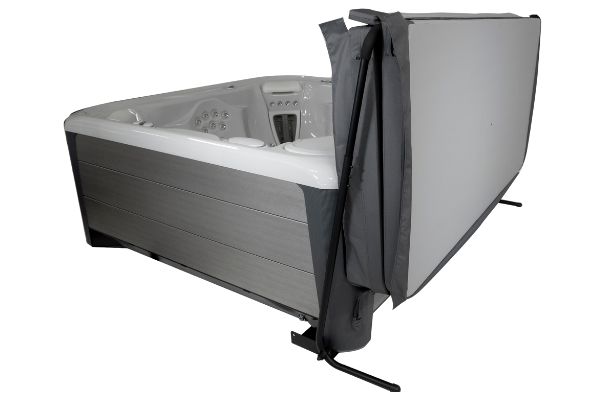 Cover Shapes:  Square / Rectangle
Mount Style: Undermount
Fits Cover Sizes Up To:  100" (254 cm)
Rear Clearance: 18" (46 cm)
Side Clearance: 3.5" (9 cm)
Shock Assisted: NO
Compatible With Inground Spas: NO
Spa Height: 30-44″ (76-112 cm)
Swim Spa Compatible: No
Cover Rock-It Hot Tub Cover Lifter
Quit wrestling with your spa cover and use the Cover Rock-it for effortless one-person operation.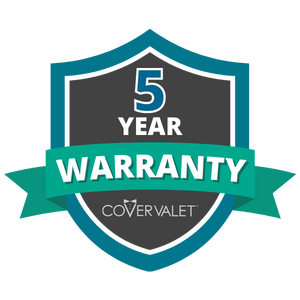 Any Cover Lifter shown to be unserviceable due to defects in materials or workmanship within five years from date of purchase will be repaired or replaced, at the option of Cover Valet, without charge for materials.