Designed to provide easy access
in and out of your Hot Tub
Stylish and durable.
Anti-slip tread design.
Configurable for round or straight edged spas.
Available in colors that complement any spa.
Undermount design – no screwing into the spa.
Swivels and locks in any position to provide ease of entry and exit.
Soft blue LED light illuminates the end of the grab bar.
Designed for spas up to 40′ in height.
Swivels 360° with full angular adjustability.
Undermount design – no screwing into the spa.
10' octagonal canopy.
Protective cover available.
ALL NATURAL AROMATHERAPY SPA CRYSTALS
Formulated for spas and hot tubs.
Enhances Relaxation – Relieves stress.
Anti-Inflammatory – Soothes aches and pains.
Available in 6-packs of 19oz bottles.
Boosts and cushions seating position for comfort
Includes pouch to add weight and help seat stay submerged in place.
PVC coated vinyl construction w/ foam cushion core.
Safe for use with all spa chemical systems.
Water Seat dimensions: 15″ x 12″ x 4″.
Available in blue or black.
RELEASES SILVER, COPPER, AND ZINC IONS
Naturally reduces the amount of chlorine or bromine to create clear, clean, water.
Helps to cut down on unpleasant odors and skin irritation.
Can be placed in filtration basket or skimmer – lasts up to 4 months.
Available in 24-packs and individually boxed units.
KEEP TOWELS ORGANIZED, DRY, AND ALWAYS IN REACH WITH THE TOWEL TREE

Quick and easy assembly.
Towel Tree has four large and four small hooks.
Aluminum construction with powder coated finish and zinc coated hardware.
Removable end caps allow sand to be added for increased weight and stability.
THE COVER STAND STEPS UP WHEN THERE IS NO ROOM FOR A TRADITIONAL COVER LIFT
Fits spa covers of all shapes.
Keeps spa cover safely off the ground to reduce wear and tear.
Folds flat when not in use.
Durable zinc plated and powder coated finish.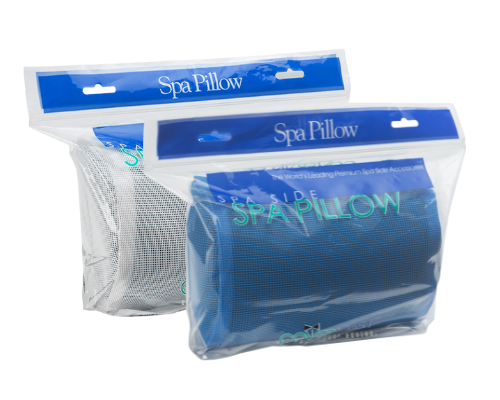 Provides added comfort for the spa experience
Universal fit- works with any hot tub.
Weighted strap for easy adjustment.
Safe for use with all spa chemical systems.
Pillow dimensions: 9" x 8" x 4".
Available in blue or white.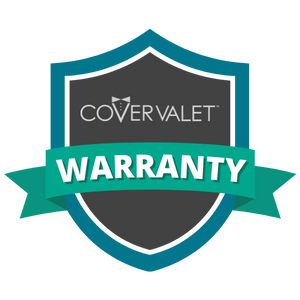 Any Spa Side Accessory shown to be unserviceable due to defects in materials or workmanship within covered warranty period will be repaired or replaced, at the option of Cover Valet, without charge for materials.