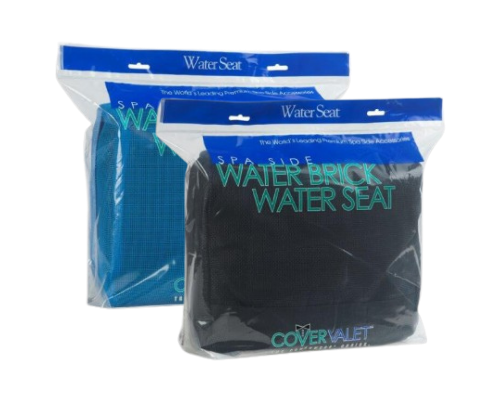 Spa Cushion and Hot Tub Booster Seat
The Water Brick Water Seat is a more comfortable spa seating alternative and increases the seated height for shorter spa users. Made of PVC coated vinyl, the Water Brick is durable and well suited for the spa environment. At over 4″ thick, the water seat offers a great deal of comfort compared to sitting directly on any spa surface. To ensure the seat sinks into place, a removable pouch has been included which can be filled with marbles or washed pea-gravel. The spa experience is meant to be relaxing – let the Water Brick complete the experience. Available in blue and black.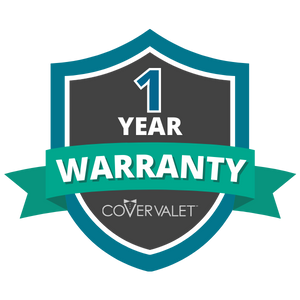 Any Water Seat shown to be unusable due to defects in materials or workmanship within one years from date of purchase will be repaired or replaced, at the option of Cover Valet, without charge for materials.