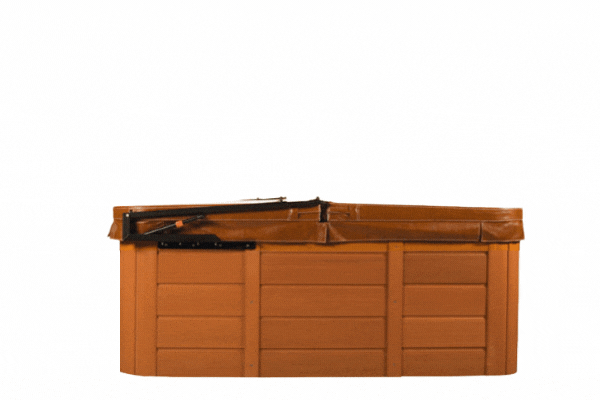 Premium Hot Tub Cover Lifter
The Cover Valet™ is the world's leading premium spa cover removal system. It is designed to fit in almost any backyard environment: inside of a gazebo, against a wall, or even mounted into an existing deck. Dual gas springs assist in effortlessly lifting and lowering the spa cover. A locking safety feature holds the cover open until it is time to be closed. A durable powder coat finish accompanied by zinc plated hardware allows the Cover Valet to be equipped with an industry leading 5-year warranty.
The most widely used cover lifter in the industry.
Mounts to spa cabinet or directly to deck for recessed spas.
Dual gas shock assisted.
Works inside most gazebos and closures.
When cover is open, it doubles as a privacy wall.
Options: CV250 for covers up to 91" and CV400 up to 104"
Durable zinc plated and powder coated finish.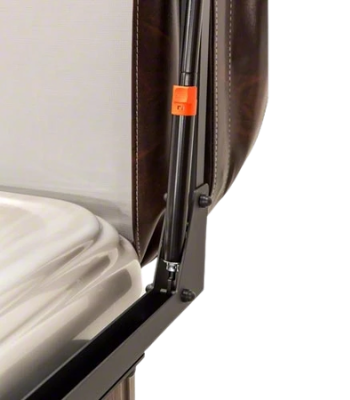 Cover Shapes:  Square / Rectangle
Mount Style: Screws into cabinet or deck
Fits Cover Sizes Up To:  104" (264 cm)
Rear Clearance: 6-8" (15-20 cm)
Side Clearance: 2.5" (6 cm)
Shock Assisted: YES
Compatible With Inground Spas: YES
Spa Height: ALL HEIGHTS
Swim Spa Compatible: Yes
Cover Valet Hot Tub Cover Lifter
Quit wrestling with your spa cover and use Cover Valet for effortless one-person operation.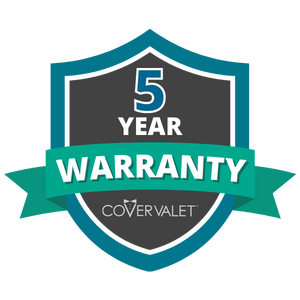 Any Cover Lifter shown to be unserviceable due to defects in materials or workmanship within five years from date of purchase will be repaired or replaced, at the option of Cover Valet, without charge for materials.